Internet Service Providers of Azerbaijan, declaring on October 20 a complete blockade of addresses belonging to Azeronline and stopping e-mail exchange with Azeronline, decided temporarily to stop it due to November 6 elections. They also announced an ultimatum to Azeronline promising to continue the blockade if Azeronline does not change its policy.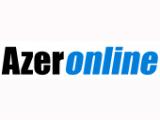 Azeronline – internet service provider, member of Azercell Telecom group of companies already for more than two years is adding to its internet packages free features not related to the dial up internet service and being a part of services provided by the mobile operator Azercell Telecom. Besides that, clients of the mobile operator Azercell Telecom are receiving unlimited internet access for only 99 thousands manats per months.
Thus, the Azeronline company using special conditions, provided by the government to the company Azercell Telecom with the purpose of development of mobile service in Azerbaijan which dominates Azeri mobile market, Azeronline is severely violating principles of a fair concurrency on the market of internet services in Azerbaijan.
Internet Society of Azerbaijan and the Ministry of Communications and Information Technologies of Azerbaijan Republic has continuously addressed the administration of Azeronline and Azercell Telecom to solve the problem. However the named companies ignored these messages.
Taking in regard these facts and present unsolvable situation meeting of Internet Service Providers of Azerbaijan [ISPA] made a decision to block completely address space and the system of electronic mail exchange between ISPA and Azeronline Company. The decision became valid on October 20, 2005 at 5:00 p.m. and was implemented by all private and state internet providers of Azerbaijan.
However, keeping in mind upcoming elections on November 6, 2005 and in order to avoid conflict situations in the virtual space of Azerbaijan during the elections period ISPA has decided to temporarily cancel its decision till November 10, 2005.
In case if Azeronline will continue with its policy of breaking principles of fair concurrency in the distribution of internet services in Azerbaijan the ISPA reserves right to uphold the blockade of the address space and the exchange of electronic mail between ISPA and Azeronline company.
Members of ISPA:
Adanet
AzIntex
KOSMOS-S
Uninet
Azerin
Bakinter
Intrans
Caspel
AzEuroTel
Caspian Telekom
Sinam
Aztelekom
Connect
TransEuroCom

EV