Gobustan Operating Company (GOC) will construct a gas compression station (GCS) in the Southwest Gobustan onshore bloc at the expense of credit funds at the expense of a loan provided by Arawak Energy Corporation for Commonwealth Gobustan Limited (CGL).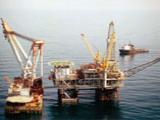 GOC was established for the development of Southwest Gobustan under PSA, signed with SOCAR. GOC holds 80% stake at CGL, while the rest part is retained by the SOCAR. Share of Arawak in CGL is 37.17%, and the rest part is retained by the China National Petroleum Company. Rosco S.A. with the participation share of 41.15% is the major shareholder of Arawak Energy.
In 2005 Arawak Energy Corporation will allot CGL a $4m loan for Commonwealth Gobustan Limited under the Southwest Gobustan project. The funds will be mainly spent on construction of a GCS, needed for the implementation of the project on gas export from the SOCAR's field under the earlier concluded contract.
Definite part of the credit will be spent on drilling additional gas wells and implementation of geological survey in the contract area.
In 2004 Arawak Energy approved a $1.7m credit for Commonwealth Gobustan Limited for the development of the Southwest Gobustan.