The French Total company studies the possible construction site for the oil terminal on the Azerbaijani coast of the Caspian Sea, deputy Transport Minister of Azerbaijan, Musa Panakhov told Trend.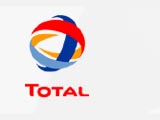 According to him, the company is currently preparing the terminal construction program. "Total has not applied to us with the issue so far. The company itself will be engaged in the issues of the terminal construction. It will serve for transshipment oil, transported from the Central Asia", Panahov said.
The company also studies the whole route for transportation of oil, including the railway. By the experts' opinion, the existing terminal capacities in Azerbaijan are: two terminals of the Azpetrol Company and the Middle East Petrol terminal will not be able to receive all the oil flows to come to Azerbaijan from Kazakhstan. Part of this oil will be pumped into the Baku-Tbilisi-Ceyhan pipeline, the other -will be transported, as before, by the railway to the Georgian ports.