The Russian LUKOIL preserved the first exploration well on the perspective structure "Yalama" (block D-222) in the Azerbaijani sector of the Caspian Sea, the State Oil company, which is the project participant with 20% share told Trend.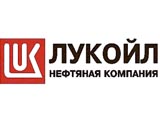 The well's depth for the preservation moment was 4478 meters, which is 45 meters less of the assumed design depth.
The SOCAR notes, that Heydar Aliyev (former LIDER) drilling rig, by which the well drilling was performed, has been already removed from leasing by LUKOIL. The drilling rig is supposed to drill the next month the exploration well in the Turmenistan sector of the Caspian on the "Karadashlig" area by the Maersk Oil order.
The "Karadashlig" area is a part of the sea block 11-12. The sea block 11-12 has been developed by the Maersk Oil (100%) based on the government license of Turkmenistan. The design depth of the well is some 5000 meters.
Drilling of the first exploration well on D-222 lasted around 7,5 months. The LUKOIL, at that, used completely drilling days (219 days), bought from the Chevron Overseas Petroleum Azerbaijan LTD, which is a participant of the agreement on use of the Heydar Aliyev drilling rig.