The draft law on resisting the dirty money laundry is ready and awaiting for discussion, Rufat Aslanly, the head of the interdepartmental working group on resisting dirty money laundry and financing terror.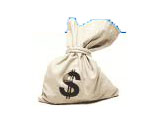 The draft law has been accorded with 13 different ministries and departments, and now the technical issues are under resolution to sanction the document.
"In the course of according all administrations gave positive replies to the draft law. We will try to complete a process of sanctioning shortly and submit it to relevant executive body. The bill is expected to get approval this year, as it is included in the program on fighting corruption," Aslanly underlined.
Aslanly also noted that while discussing the working group had received around 70 different proposals and 30 proposals cam from experts attracted to process. "It is necessary to the make the core items in the bill more precise. Different administrations gave clarified expert conclusions on their fields. The most proposals were accepted, as they did not change the core concept and essence of the law," Aslanly noted.