Investment Company DEG, the member of the group of German bank of development KfW, announced its plans on middle term investments to financial sector of Azerbaijan.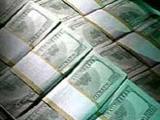 The agency Trend reports, the head of financial sector of DEG Andreas Zaysler. He said DEG plans investing to financial sector $30 mln to Azerbaijan for 2-3 years.
"DEG plans acquire stakes at capitals of additionally of 1-2 Azerbaijan banks by the end of the year. Meantime, we are in the process of analysis and negotiations with them", ?.Zaysler said. DEG studies prospects of purchase of shares of UniBank and Bank of Baku. "We are ready to study status of leasing sector for investments. Banks and leasing structures are to become our main priorities in financial sector. In parallel studies if possibilities of investing to non-oil sector of Azerbaijan started, including industry too. Investments in this direction may be more thant investment to financial sector, but every thing is to depend from quality of projects", mentioned ?.Zaysler.
Presently, DEG invested 37 bln EURO in 1100 Companies all over the world.