The European Union intends starting development of new middle term plan.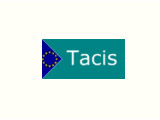 The agency Trend reports, the director of Coordinating bureau of the program of technical assistance of European Union to Azerbaijan (Tacis) Asker  Alekperov informed, this plan is to be realized within frames of realization  of Policy of new neighborhood in relation to Azerbaijan?.
On the eve of session of the Council of Ministers of European Union, the report, developed by European Commission about status of cooperation with Azerbaijan and  decision about preparation of action plan are adopted.
"Presently, we received non-official information, and we expect getting of official news about methods and terms of realization of the plan. We presume the corresponding work is to be done by the end of 2005. Action plan is to be scheduled for three years period, starting from 2007, as at that period Tacis action program is to be completed for Azerbaijan in 2006. From this point we plan starting work within frames of new neighborhood", A.Alekperov stated. He said, the new program is distinguished from Tacis by high directivity towards investments and support of specific economic reforms.
It is supposed, that main purposes of action plan are to be the following:
- strengthening of leadership of law, democratic institutions and pluralism  (more sophisticated institutional power division, reforms of local self- management) and improvement of electoral legislation and process for  improvement of standards of democratic elections.
- conducting of effective reforms in the area of leadership of law (court and law enforcement bodies).
- more serious protection of human rights and freedoms and independence of  mass media.
- increase of efforts for balanced development of common economic system.
- improvement of atmosphere of entrepreneurship and modernization of state  sector
- conducting of reforms in customs management and legislation.
- effective fight against corruption and fraud.
- increase of transparency in the area of management of incomes from oil and  process of privatization.
- progress in areas of poverty eradication, sustainable development and  protection of environment.
- development in process of joining to WTO - progress in conflict settlement and strengthening of regional cooperation