Around 2 million tourists are expected to your Azerbaijan in 2005, the Ministry of Youth, Sports and Tourism told Trend.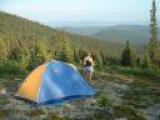 As of forecasts, in-coming tourists are expected to be more 30-40% than 2004m when their number comprised 1.4 million. Over the past few years dynamic rise has been observed in the statistics of in-coming tourists. Thus, in 2003 the number of tourists visiting the country was 33% less than the previous year.
Over the past 3 years the number of tourist companies in Azerbaijan has grown 7 times, 52 enterprises have been established, hotels and different facilities involved in delivery of services to tourists have been established. 20 more facilities are planned to be built by the end of the year.
This year a process of certification of hotels and hotel-type facilities will continue. If in 2004 only 6 of 15 hotels and facilities, within 4 months of 2005 9 hotels have undergone relevant certification.