"Salyan Oil" company began to meet the worker's needs.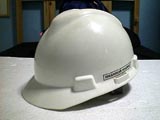 APA was informed of it by the head of Committee for Protection Oilmen's Rights Mirvari Gahramanli.
It must be mentioned that, nearly 200 employees of the company held an action demanding pay rise, better working conditions, and signing of labor contract. The administration of the company held meeting with the workers after the action. The administration promised them to meet their demands by April 1 till 30.
The head of the Committee said that, new labor contracts are signed with the workers beginning from April 1:"The workers' payments have been raised since January 1.The raised amount is also paid now.