Azerbaijan plans to sign an agreement on frees trade with United Arab Emirates and other countries of the Persian Gulf, Dubai-based newspaper Khaleej Times reports interviewing Elmar Mammadyarov, the Azerbaijani Foreign Minister.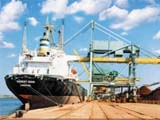 The Azerbaijani government studies the opportunities for signing the said document with Emirates and other countries of the Gulf.
"We should expand the cooperation in the economic and trade sectors," Mammadyarov said. He also discussed investment opportunities in Azerbaijan with the UAE Minister for Trade and Planning.
The Ministry of Economic Development told Trend the issue on establishment of free trade with the UAE was not discussed ion the official order thus far and there is no relevant draft agreement. As to the draft agreement on defense of investments, Azerbaijan has developed all necessary documents and is currently waiting for the movement's reply, the same source underlined. .
Free economic zone implies release of customs duties (in Azerbaijan it comprises up to 15%), with maintenance of VAT (18%) and payment for customs services (up to 0.15%). Besides, quota restrictions are also removed.