US oil company ChevronTexaco Corp. will purchase Unocal Corp. at $18bn, ChevronTexaco announced. The deal is paid at the expense of shares (75%) and in cash (25%).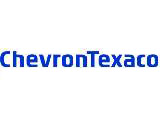 In compliance with the agreement, ChevronTexaco assesses Unocal at $62 per share (with consideration of the cost of shares of ChevronTexaco as of 1 April 2005. the shareholders can receive 1.03 shares per share of Unocal, $65 in cash. In whole, ChevronTexaco will issue approximately 210 million shares and pay around $4.4bn in cash.
Besides, in compliance with the agreement ChevronTexaco undertakes the $1.6bn liabilities of Unocal Corp. (Trend)
Approval by Unocal company and regulating bodies is required for finalizing the deal. As a result of a deal ChevronTexaco will hold the second for its size stock packet (10.3%) at the Azerbaijan International Operating Company (AIOC), which is involved in the development of the Azerbaijani fields Azeri-Chirag-Gunashli.