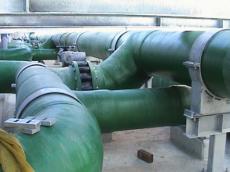 By Azernews
Being exception, Azerbaijan has invested 10 percent of its GDP in water and sanitation in 2014, President of the World Water Council Benedito Braga said during the First Baku International Water Week.
He pointed out that unfortunately, other states spend only 3-4 percent of their GDP in water security, instead of 6-7 percent needed.
This creates a huge gap of investments which has to be built by private funding, said Braga, adding that water security requires more financing and more efforts.
The First Baku International Water Week, organized by the government of Azerbaijan, Azersu OJSC, with the participation of the World Water Council, kicked off March 14 and will continue till March 17.
Organized under the slogan "Water is not only the source of life but life itself", the event will address major issues such as clean and sustainable water resources, access to sanitation services, environmental and ecological conditions, as well as climate change and drought.
The event is being attended by specialists from over 40 countries and from 4 continents, including international and state bodies, non-governmental organizations, universities and scientific centers, distinguished scientists and professionals to explore practical solutions to various global water issues.