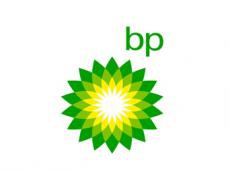 The use of new technologies in Azerbaijan enables the country to increase oil and production volumes, BP's exploration director for Eurasian exploration and appraisal, Gregory Riley, said at the 21st Caspian International Oil and Gas Conference in Baku on June 5.
Riley noted that Azerbaijan Azerbaijan has a very long and proud oil and gas production history.
He noted massive expansion of oil and gas industry in Azerbaijan, adding that it requires more investments, in particular investments into the existing fields as well as into exploration of the old fields.
He also stressed that the role of gas will continue to grow globally, as the large gas fields continue to be discovered.
Speaking about Azerbaijan's Shafaq-Asiman field, Riley said the progress has been made there, noting there is a potential for production on that field.
The contract on Shafag-Asiman was signed in 2010, between SOCAR (Azerbaijani State Oil Company) and BP, for a period of 30 years. The reserves of the Shafag-Asiman block are estimated to have 500 billion cubic meters of gas and 65 million tons of condensates.
The block is located 125 kilometers to the south-east of Baku. It is located at a depth of 650-800 meters with the depth of the reservoir at 7,000 meters.

/Trend/