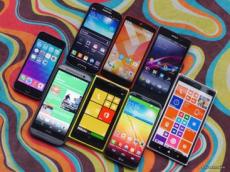 Azerbaijani citizens will register the imported phones not only on paper, but in electronic form, as well. Appropriate changes to "Rules on mobile devices registration" have been ratified by the Cabinet of Minister of Azerbaijan and officially announced on Monday.
 
Day.Az
referring to
Trend
informs on the matter.  
According to the changes, registration of the imported mobile devices with GSM standart will from now on be available through the "E-government" portal. By authorization on the portal, device owner enters necessary data (IMEI-code, brand name, device mode, etc.), whereupon, the system examines the provided information and documents, and decides to enter the device IMEI code to "white" or "black" lists. 
One more change belongs to the period of that examination, which has been shortened from 3 to 2 working days.  
Another change to clause 5.7 envisages the cases of loss or theft of the device. In those cases, prior to the transfer of the IMEI code to "black" list, the system will send short message with "This mobile device has been lost, please, show it to the nearest police department" text to the mobile number provided during registration process. 
Currently, there are over 13 million registered mobile phones in IMEI-code database in Azerbaijan.  
Devices with GSM standards (navigators, household appliances etc.) have been included in the system, as well. 

Translated by Mushvig Mehdiyev