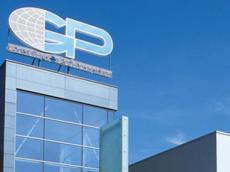 By AzerNews
Azerbaijan's State Securities Committee issued a license to a Lithuanian manufacturer of secure printed products for the production and sale of all kinds of forms of securities in the country.
The news was announced by the Committee on March 27.
The license was granted for a period of five years. Thus, the number of companies authorized to engage in such activities in Azerbaijan reached seven. Three of them are local companies -Indigo LLC, Master Print LLC, and Tuna Company.
Another three are foreign companies - Lithuanian Ukmerges Spaustuve CJSC, the Banknote Factory of Kazakh National Bank, and Ukrainian Zorya Security Printing.
The Garsu Pasaulis Company is the largest printing house in Lithuania. The company is also keen on issuing Lithuanian EU-type passports.
The main responsibilities of Azerbaijan's State Securities Committee, established in November 2008, include regulating the securities market, creating favorable conditions for investment, promoting and maintaining an environment for healthy and fair competition in the securities market, protecting the rights of market players, investors and shareholders, and preparing licensing regulations.
The average monthly volume of Azerbaijan's securities market increased by 46 percent in 2013, reaching 8.8 billion.