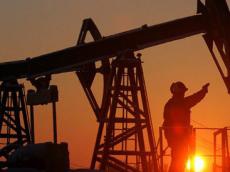 Some 43 million tons of oil will be extracted in Azerbaijan in 2014 in accordance with forecasts, Azerbaijani Energy Minister Natig Aliyev told media before a meeting with member companies of the Caspian- European Club (CEIBC) on Feb. 21.
"Azerbaijan's main aim is to maintain the stable production volumes at the level of 40-45 million tons," he said. "The necessary work is carried out."
Thus, it was predicted to produce a little more than 41 million tons of oil in 2013, but the actual volumes exceeded 43 million tons of oil.
The main oil volume fell to a block of oil and gas fields Azeri- Chirag-Guneshli and Shah Deniz condensate field, developed jointly with foreign partners.
As for gas production, Aliyev said that Azerbaijan has achieved great results in this area. The production volume amounted to 29 billion cubic meters in 2013. This figure will increase in the future.