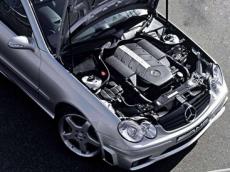 By AzerNews
Cars imported to Azerbaijan starting next year will be checked for engines matching Euro 3 standard, Azerbaijani State oil Company SOCAR Vice-President for Refining David Mammadov said.
Mammadov said Azerbaijan plans to apply Euro 3 standard from January 2014. Henceforward, only cars with engines matching this standard will be imported into the country.
SOCAR has been taking steps to improve the quality of its fuel since 2004 under the program, which consists of several stages. Currently, gasoline produced in the country meets Euro 2 standards.
The volume of gasoline produced in the country meets only domestic demand. The demand for gasoline has increased by 10.2 percent since the beginning of the year and situation may become tenser next year if the growth tendency continues. For this reason, SOCAR suspended the export of gasoline from the second half of 2012 to meet the domestic demand, Mammadov said.
Production of Euro-3 gasoline under the SOCAR program is scheduled to start in 2015.
Each transition to the next Euro standard requires approximately $1 billion.
Currently, the Euro-3 standard applies to vehicles and their spare parts in Azerbaijan, as well as to the fuel produced in the country.
The diesel fuel produced by SOCAR already meets the Euro-3 standard. Further improvement of the quality to Euro-4 and Euro-5 gasoline standards will become possible after commissioning of a new oil and gas processing petrochemical complex by SOCAR, which is planned to be constructed in the Garadagh district of Baku, and commissioned by late 2020.
SOCAR plans to put the new complex into operation and to start production there in 2023-2025.
"The Euro-5 standard fuel will be produced at the new complex and until then the Euro-3 standard fuel will be produced," Mammadov said.
Production of fuel higher than Euro-3 standard requires the use of expensive technology and therefore, currently it is economically unviable, he added.
Creation of a new complex worth $17 billion including interest on bank loans envisages the construction of a petrochemical enterprise with capacity of 1.7 million tons of finished products, oil refinery with a capacity of 10 million tons per year on primary oil refining, as well as a gas processing plant with a capacity of 10 billion cubic meters a year.
The depth of oil processing at the plant will be about 95 percent, and the yield of light oil products will amount to 85 percent.