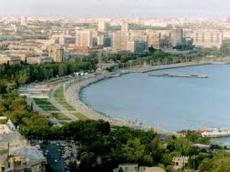 The outcome of the project on the construction of deep-water sewage effluent from the WWTP Hovsan into the Caspian Sea which is planned to be financed through the World Bank (WB) will be determined in September, JSC Azersu (national water operator) told Trend.
The project was almost ready for implementation and negotiations were expected after which the project had to be submitted for approval by the bank's board of directors.
However, the preparation of the project was stopped due to changes in the priorities of the Government of Azerbaijan on external borrowing, World Bank country director for the South Caucasus Asad Alam said earlier.
'Currently, the country is carrying out a lot of work on construction and reconstruction of water supply and sanitation and presumably the prospects of this project will be determined in September', the company statement said.
The preliminary project cost was estimated at $109 million, $92 million of which the World Bank was planning to allocate through the International Bank for Reconstruction and Development.
Some 600,000 cubic meters of wastewater is discharged into the Caspian Sea from Hovsan treatment plants.
According to the project, the line of treated sewage with a capacity of 2.5 cubic meters per second should be laid on the sea bed for 12 kilometres to a depth of not less than 30 metres. It is the best option in terms of the hydrology of the Caspian Sea and prospects for environmental self-cleansing.
The implementation of the Hovsan wastewater treatment began funded by a French bank loan. Alterations in the aeration stations using French technology allow it to cleanse waste water before it is discharged into the sea. However additional funds are required for the laying of pipes for a more extensive sewage out to sea.
According to the project, the station will be located at 15 kilometres from the centre of Baku.
The project consultant is an alliance of French company Seurega (a subsidiary of the company Veolia) and Azerbaijani company ASPI. The feasibility study of the project is being prepared by the Turkish company Seyas.
/Trend/