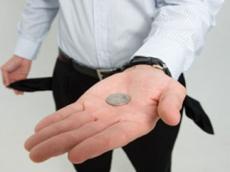 The Azerbaijan Deposit Insurance Fund (ADIF) plans to complete the process of paying out compensation to depositors of the Azerbaijani 'RoyalBank' by late July. Royal Bank's licence for banking activity was revoked by the Azerbaijani Central Bank (CBA) last week, ADIF executive director Azad Javadov told Trend on Monday.
"We will get access to the RoyalBank's documents on July 18," he said. "We will complete the preparatory work during the week with a view to completing the payment process by late July. This process may be delayed with those individuals who have problems with the documents. I do not think there will be any problem and we will try to complete the payment process as soon as possible."
Proceeding from the CBA's letter, on July 14 the board of trustees of the Deposit Insurance Fund has decided to start preparatory work for paying out compensation and choosing an agent bank.
The CBA board of directors made a decision on the revocation of RoyalBank's licence on July 12. According to that decision, a temporary administrator has been appointed since July 13.
The Central Bank will then appeal to the judicial bodies to launch Royalbank's bankruptcy proceedings.
According to the law on 'Banks', immediately after the Central Bank makes a statement about the beginning of bankruptcy proceedings, a moratorium on the bank will take effect.
Javadov said that closing 'RoyalBank' will not have a negative impact on the country's banking sector.
"This will not affect the market because more than 98 per cent of RoyalBank's depositors were insured in the deposit insurance fund," he said. "The depositors will get their savings to an amount of up to 30,000 manat by late July.
"Even when people see how a tool of bank deposit insurance works in Azerbaijan, they will trust the system even more and will be more cautious while investing more than 30,000 manat in a bank and under an interest rate exceeding 12 per cent per annum."
The deposits placed in ADIF member banks at an annual interest rate of over 12 per cent since June 1, 2010, are not insured by the fund. Paying compensation is not envisaged.
Currently, the maximum level of insurance coverage for a single deposit is 30,000 manat. Depositors do not make any payments to insure their deposits insurance. Paying the compensations is not envisaged.
RoyalBank is a commercial bank operating in Azerbaijan. It has 32 branches in Baku and regions of the country. The bank also has the Royal Card processing centre.
RoyalBank was established on August 2, 1993 as the joint commercial bank 'OZ Bank'.
/
Trend
/