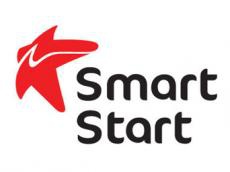 Bakcell - the first mobile operator and the leading mobile internet provider in Azerbaijan, offers Smart Start internship program to the students and graduates wanting to start their careers, a message from the company said on June 18.
By joining this program, young people who face difficulties in finding relevant jobs due to the lack of a basic work experience, will be able to get acquainted with the work environment, gain practical experience, as well as develop work-readiness skills.
The duration of the internship is two months, consisting of five complete business days a week. Bakcell will provide the interns with a relevant stipend to cover their daily meal and travel expenses. Upon completion of the internship program, all the participants will be evaluated and granted with certificates proving their participation in the project.
Young people, students or graduates aged 18-25 willing to participate in the program shall submit the application forms to the main office of Bakcell until June 26, 2014. In order to register online, please, check the online application form posted in the "Career" section at http://www.bakcell.com.
Smart Start internship program, making it easier to make a passage from academic life into a career, helps the interns to obtain practical experience in one of the biggest companies of Azerbaijan, participate in the trainings on business ethics, career development and get acquainted with the professional life of Bakcell.
Being one of the biggest employers of Azerbaijan, Bakcell offers equal opportunities to all employees and applicants. The company follows transparency principles during all the recruitment and selection processes.
Bakcell's network covers more than 99 percent of the population and 93 percent of the land area of the country (excluding occupied territories). Bakcell is a leader in innovation and it focuses on bringing the best of the mobile internet to Azerbaijanis through new partnerships and its Sür@ services. With more than 1000 3G base stations, Bakcell 3G service is available in all regions and covers 80 percent of population and 55 percent of the territory of the country (excluding occupied territories).
For more information about Bakcell products and services, please visit www.bakcell.com or call 555.For press releases please see www.bakcell.com/az/news (or www.bakcell.com/en/news for press releases in English).

/Trend/