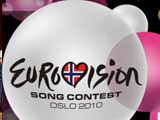 Well, the 55th Eurovision-2010 contest is now over, and the 19 year old Lena Meyer-Landrut is the reason Germany will be hosting the next, 56th contest of Eurovision. Young singer took off an early start, and enjoyed a comfortable lead pretty much throughout the whole voting process. Germany finished with 246 points. Manga from Turkey finished second, with 170 points, and Romania took the honors of the 3rd place with 162 points. Despite predictions, Azerbaijani participant Safura Alizadeh, who had to go first in the Finals, finished 5th, with a total of 145 points. Overall, the contest went on well, however some unpleasant moments put their mark on the whole show.
Political context
Sadly, Eurovision contest sometimes becomes very political, especially when it comes to voting. Neighboring countries freely give away highest points to their "friends", "partners", and neighbors. And, for some wrong reason, this is being taken into consideration, yet Eurovision contests should be about talent and singing.
There, for example, was a gross mistake mentioned, which concerned Azerbaijan, about which we wrote here -
http://www.today.az/news/politics/68887.html
. Some people thought it was nothing, others believed this was done intentionally, and Armenian delegation at Eurovision had something to do with it. Sadly, the later published reports in the armenian press conclude this theory. It's sad to know that such thing as the occupied Nagorno-Karabakh territory, which is nothing but a headache and inner pain for Azerbaijanis, had to be mentioned at Eurovision-2010.
It pretty much is the same as with "Armenian genocide" - "such thing should be decided by historians, not by politicians", this phrase was said by many political analysts, and officials. Same thing with Karabakh, which has absolutely nothing to do with Eurovision song contest, which is all about singing, not about the occupied territories.
"Drip Drop"
Let's be fair here - things are not as bad as they seem. First of all, 5th spot is not the worst ever, and it could have been a lot worse. Watching pretty much all the news about Safura's trip to Oslo, her shootings, tight schedule and all that - I can say, the girl worked hard, she knew the responsibility. I never really cared for the predictions, because to me, Eurovision-2010 is everything but predictable. Had our youngster more experience, maybe she would have done better.
After the contest, Safura admitted that she already recorded an album in Sweden, which consists of 11 songs, and a presentation of the mentioned album is to be held in Germany on 18th of June. Later, Safura plans to represent it to the Baku public. Safura is a patriot, who admitted, she "would represent Azerbaijan all over the world". Safura is a singer from heart, no doubt, so she still has songs to sing, people to amaze, and years to prosper. Best of luck to her, nothing less, go get 'em girl! As of now, we have a solid 5th spot on the 55th Eurovision-2010 song contest, and Safura did not go down without a fight. So, a big thanks goes to all of those who has supported her!
T. Teymur
/Today.Az/