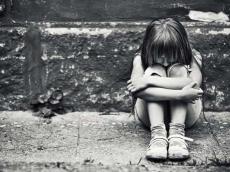 By Amina Nazarli
Your lovely child is usually filled with enormous energy. Now he or she is silent, almost unwilling to communicate with others. Are they ill or depressed? The change often sparks a deep concern in parents.
It is assumed that childhood is a carefree period. However, some children undergo depression since their early age. All children have a well-developed intuition from birth. They are living with talents enabling them to absorb the mood of people around them.
Just because a child seems sad doesn't necessarily mean that he or she is suffering from depression but if sadness becomes persistent, it may indicate that he/she has a depression-related illness.
Depression is a mood disorder affecting adults and children alike. However, diagnosing depression in children is more difficult and problematic than in adults. Parents often fail to notice the "first alarm bells" that usually come in the form of changes in their child's behavior.
At the age of 8-10, a child's self-esteem is strengthened, as he/she knows more and can do many things by him/herself. But those who are different from others or who often suffer a setback may become depressed.
Stress can create an unpleasant situation at home or in school: Peers' pressures in school, family problems such as parents' divorce, death of a family member, temporary separation from the mother and fear.
Parents often delay seeking a specialist, even not suspecting depression in their children. Noticing that their child is performing poorly in school, parents might punish or force he or she to learn more. And in some instances, even isolate them from their peers.
These methods only end in aggravating the situation. By this way, the child's mood may even worsen.
As a first step, parents should take their child's illness serious.
Often, due to the parents' busy schedule, they forget how important it is to listen to their children. They are honest, frank and straightforward, and if you are willing to listen to them carefully, they can tell you a lot about their feelings.
The symptoms of depression in children vary. It is often problems with appetite, insomnia or constant sleepiness, irritability or anger, memory problems and many others.
The psychologist Lala Nagiyeva says that treatment of depression varies with the child's age.
"Young children are often treated with playing therapy. Specialists invite them to play with dolls, cars or other toys to help them express their feelings. If children are older and more talkative, then the psychologist will talk with them. If necessary, a doctor may prescribe anti-depression drugs," she said.
But how parents may know if their child is suffering from depression or not? The psychologist said the behavior of your child who is active and cheerful may change by time: He or she may become gloomy and sad or does not enjoy things they did before. Those are the main signals to understanding that something may be wrong with your offspring.
Often, teenagers will ask for help but younger kids are totally dependent on the careful attention of adults.
That's why parents have an extra responsibility. Try to revive the life of your kid, for example, with joint walks, travels or hobbies. "No matter what you do, let it be something that your children get pleasure," Nagiyeva said.
Pets are often a great help in fighting depression, the psychologist noted.
"Children consider them as "junior" members of the family. This little vivid world can help them remove much negative thinking, focusing on something else."
A happy child is the one who knows that there are always people ready to take care of him/her, said Nagiyeva. Praise them when they do the right thing and reward them for their achievements.