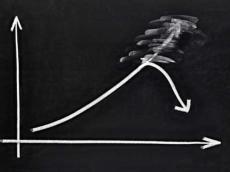 By Mushvig Mehdiyev
The Georgian government expects more than four percent economic growth in 2015, Georgian minister said.
Nodar Khaduri, Finance Minister, said the government specified the current year's economic progress not only in Georgia, but in the neighboring countries.
"No economic growth is fixed in the economies of Armenia and Moldova. Russia's economy will collapse this year, as well. Economy of Belarus will see no rise, while Azerbaijan will achieve a 1, 5 percent growth. As for Georgia, our economy will grow by four percent," Khaduri noted.
The government calculated the economic progress at five percent in Georgia for this year. Nonetheless, the national currency the Lari's devaluation urged to reduce the forecast.
The Lari is currently traded for $1.9 dollar in the exchange markets of the country.
The National Bank of Georgia is going to toughen its monetary policy to control the economy amid the Lari's devaluation.
However, Khaduri said the national currency has started to regain its former position and the National Bank doesn't need to involve in this process. He added that Lari is one of the most stable floating exchanges in the region.
The World Bank reduced its forecast for Georgia's economic growth to 3.5 percent in its recent report.
The last year's economic growth in the post-Soviet country stood at 4.7 percent.