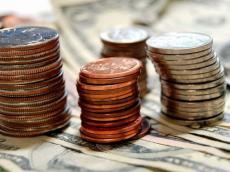 /AzerNews/
By Mushviq Mehdiyev
Turkish Calik Holding and Ahlatci Group are going to invest in construction of a cascade hydro power plants in Georgia. Two Turkish private companies signed a $500 million deal with the Georgian government to build the large hydroelectric stations.
Georgian Energy Minister Kakha Kaladze and the high-ranking official of the Turkish company Ahmet Calik have put pen to the memorandum on the project in Tbilisi.
Turkish Energy Minister Taner Yildiz said that investments in Georgia's power generation sector will continue. "This kind of investments is an honor for both Turkey and Georgia," Yildiz said during the signing ceremony in Tbilisi
Calik Holding's Alpana and Sadmeli cascade hydropower station will be constructed on the Rioni river in Racha-Lechkhumi-Kvemo Svaneti region in the west of Georgia. Another plant is going to be built by the Ahlatci Group over the Dolra river in the northwestern Samergelo-Zemo Svaneti province.
Turkish investor companies are responsibile to develop a technical economic research and report on the effects of the hydropower stations on the environment. They will be allowed to build the run-of-the-river power plants after finishing the mentioned procedures.
The run-of-the-river Sadmeli and Alpana hydroelectric power plants will have a total capacity of 223 megawatts and produce over 1 billion kilowatt hours of electricity annually. Ahlatci Group's hydro power plant's capacity will be 30 megawatts in total and it will be able to produce 125 million kilowatt hours of electricity annually. Construction of the $50 million plant is planned to finish in 2019.
Georgia has been exporting electricity since 2007, and Turkey is among the neighboring countries to purchase energy from the South Caucasus state.
Georgia's Deputy Energy Minister Ilia Eloshvili said Georgia's hydroelectric power plants produced more electricity than it needs and much of this surplus could be exported to Turkey. "Turkish companies need to be aware of Georgia's hydroelectric potential," Eloshvili noted.
Turkey has a growing demand for power, while Georgia owns abundant power sources, including hydro. Demand for power in Turkey is predicted to double between 2010 and 2020. Thus, it sees the ex-Soviet state as a reliable exporter to initiate investments in terms of the power supply. Large funding by the Turkish companies for energy projects in Georgia is pioneering a new window to meet Turkey's energy demands, at the same time boost Georgia's role in the regional energy arena.
Hydroelectricity power plants produce nearly 85 percent of the former Soviet country's electricity. The government's Energy Policy, which was adopted by Parliament in 2006, reduced the dependence on energy imports by encouraging sustainable development of domestic hydropower resources. The Georgian government is inviting technically and financially qualified domestic and international developers to invest in its hydropower industry. The World Bank reported in 2010 that it was now easier to do business in Georgia than in 22 of the 25 EU states. It was also ranked third among the Eastern Europe and Central Asian countries for protecting the investors. These indicators uplift Georgia's determination to harness private investment to meet its development goals in energy field.