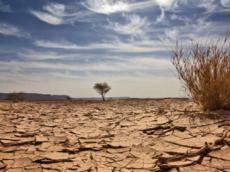 By AzerNews
Armenia's rural community is outraged by government's policies which don't pay attention to their complicated socio-economic problems.
The population of Malatia village is in desperate situation seeking ways to leave the country.
A large part of the crops in Malatia village have been lost due-to hail, and now the villagers are unable to repay taken credits and the banks do not accept any reason, local media reported. The only way to repay bank credits is to sell the remained crops but the villagers say there is no buyer left due to growing emigration.
Furthermore, the villagers complained about the rising cost of living in the village. "If this continues, we will leave the country. We will also run away from Armenia and the country will turn into a desert," they said.
The villagers said that the government has taken no measure to support villagers who struggle under interests on loans.
"If the government fulfilled its mission well, we would not have such difficult situation with the banks," they urged.
While the villagers hardly cope with the pressing problems due-to high interests on loans Prime Minister Ovik Abramyan takes advantages from country's agricultural sector for its own interest.
Local media reported that according to Abramyan's declaration he and his wife own a 2.000 hectare land and annually receive 90-100 million drams ($220.770-245,300) income from the sale of agricultural products.
Abramyan should teach the villagers of Malatia how he'd managed to amass millions of drams in agriculture sector while they are overwhelmed by bank loans.