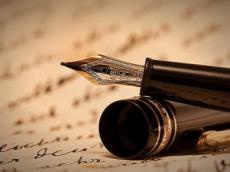 By AzerNews
The Armenian society is still outraged by a little schoolchild's poem dedicated to the new prime minister.
A 11- year-old Armenian boy read out a poem dedicated to Prime Minister Ovik Abramyan during a ceremony marking the last school bell in the capital Yerevan. Abramyan was present at the event.
Most people see the event as a flattery to the authorities which is not acceptable.
Education and Science Minister Armen Ashotyan in turn believes that the country has got ridden of the Soviet education system.
He acknowledged that the country's education system is clear from the military-patriotic subsystems.
Patriotism level among the Armenian youth is low. Some 60 percent of the young people studying abroad at the public expenses do not return homeland. The government still is not able to develop a mechanism to prevent escape of young Armenians, who are studying abroad.
Furthermore, Armenia faces decrease in number of schoolchildren yearly. The number of children leaving the educational system is steadily on the rise. This has resulted from the complicated socio-economic situation in Armenia. The children are forced to leave school to help parents to earn daily bread.
School plays an important role in children's moral upbringing. In Armenia, schools teach children flattery instead of right rules of moral behavior.