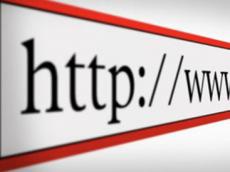 By AzerNews
For now, Azerbaijan's "whois" service has over 20,000 first-level domains registered, and the number of course grows every year.
In January of 2013, there were over 16,000 top-level domains registered - a 24.5 percent increase compared to 2012. In 2011, the figure stood at over 15,000 domain names.
From the beginning of 2014, over a thousand of top-level domains have been registered in Azerbaijan.
Azerbaijan, like other countries, has its specific conditions for registering a national domain name. The country's IT sector is rapidly developing, and yet the South Caucasus country has yet to consider taking advantage of the new domain extensions, which are being issued by the Internet Corporation for Assigned Names and Numbers (ICANN).
SearchEngineLand reported that ICANN accepted applications in the first half of 2012 from large organizations wanting to run new domain extensions, which includes companies such as IBM, Google, Amazon, Audi and YouTube.
Overall, applications for new domain extensions have been filed for various types of extensions, ranging from the truly generic (.LOVE, .SHOP, .APP), to the brand-specific (.GOOG, .BMW, .AOL) and the geo-specific (.NYC, .BOSTON, .PARIS).
It should also be noted that many of the companies that have applied to run the new domain extensions are in "string contentions". This means that there are multiple applicants for the specific new TLD they have applied for.
There are other new types of domains available for purchasing at one of the world's most popular domain registrars - GoDaddy: .MENU, .LUXURY, .BUILD, .BIKE, .CLOTHING, .GURU, .HOLDINGS, .PHOTOGRAPHY, .CAMERA, .TODAY, .TECHNOLOGY, .LAND, .CENTER, .COMPUTER, .HOUSE, and more.
The new TLDs is not exactly fresh news - the talks on the issue have been going on for years. For example, a domain extension .TRAVEL appeared online back in 2005, and in 2009 about 138 000 websites have been registered with the mentioned extension.
Another example would be .NAME domain extension, which in October of 2013 had some 215,000 names registered on it. In 2009 .NAME became available for public purchasing.
SearchEngineLand forecasted that over 1,000 new domain extensions will likely be added to the Internet by 2014. The number is big, and Azerbaijan could consider taking advantage of the new top level domains.
In case with Azerbaijan, we can bring an analogy - think of it like a very expensive mobile phone number or a very expensive car plate number - you can get a simple one, or a very expensive one, which is easy to remember. The same applies to domain names.
This of course is not a must for small businesses, blogs or such. On the other hand, such unique domain names as for example: .BAKU OR .ICHERISHEHER could be of some use to certain people or organizations.
So, why should Azerbaijan care? First of all - in case with the country it means prestige on the international arena. Second - the new type of top level domains are hardly to vanish any time soon, on the contrary - their amount should be increasing.
For now, the prices on such TLDs are higher than your usual domains, but with more of them being thrown into the public domain pool, the prices might be reduced. An ICANN accredited registrar for registration and management of international and European domain names NETIM has a list of prices for such domains, which can be seen here.
The above mentioned examples are just that - examples, which should trigger relevant structures in Azerbaijan to consider this type of online investment into the new top level domains that are likely to bring benefits in the future.