The Iranian National Commission for UNESCO proposes founding two awards, the Ferdowsi and the Sheikh Bahaei to the international organization.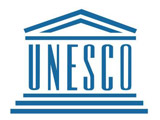 Mohammad Reza Saeidabadi, Secretary General of Iranian National Commission for UNESCO told ISNA that Iran aims to found the awards in the areas of cultural heritage and job creativity to promote the country's role in UNESCO programs.
"The Ferdowsi award, which is under the review process, is to be dedicated to the cultural heritage field," Saeidabadi said. "The award may be finalized within a few months."
Ferdowsi is renowned for his magnum opus, the Shahnameh, or the Book of Kings. He devoted over 35 years of his life to the creation of this treasure, which has a unique position in Persian literature.
The Iranian poet is honored for his efforts to regenerate Persian and Iran's cultural traditions after the Arab conquest of the seventh century.
"The Sheikh Bahaei award recognizes activists who have made important contributions to job creativity and who have been a source of support, motivation and inspiration for people around the world," he added.
Sheikh Bahaei lived almost 400 years ago, and was a philosopher, mathematician and astronomer. He has a recognized legacy of 88 articles, letters and books along with poetry in Persian and Arabic.
As the architect of Isfahan's Imam Mosque, he demonstrated his knowledge of architecture and geometry.
/Press TV/