Georgia will send a group of 10 rescuers to Haiti, the country, which suffered after devastating earthquake, Georgian Deputy Foreign Minister Nino Kalandadze said.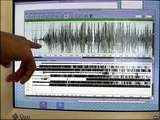 She said the aircraft carrying 40 tons of humanitarian aid worth USD 250,000 will be dispatched.
Rescuers will stay in Haiti for no less than a week.
Georgia is also ready to consider the admission of injured in the earthquake in its hospitals.
/Georgia Times/