Mikheil Saakashvili, President of Georgia, introduced 3 Central Electoral Commission head candidates.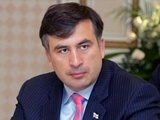 Out of 14 candidates, selected by NGOs, Saakashvili introduced Levan Tarkhnishvili [present-day CEC chairman], Otar Sichinava and Zurab Kharatishvili.
CEC opposition members must elect a chairman out of these three; 4 votes at least need for election.
In case the chairman isn't elected to January 14th, process passes to the Parliament, the latter will have to elect the chairman before January 21st.
The President must have presented the candidates on January 8th, but failed and requested the Parliament to amend the Electoral Code to adjourn the terms.
The amendments were passed on Jan. 12.
/Georgia Times/