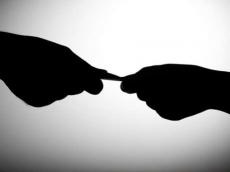 By Mushvig Mehdiyev
Luxurious mansions and expensive cars of the civil servants are the main face of corruption in Armenia, according to the official representative of the OECD.
The world marked the International Anti-Corruption Day on December 9, which aims to raise awareness about the danger and damages caused by bribery.
Phil Duncombe, Representative of the OECD SIGMA Program, said the corruption is deepening in the whole world and it is a serious problem in many countries.
"I can not say anything concrete about Armenia in terms of the corruption, because I don't live there. However, awareness on the bribery among civil society is growing due to the fact that they see luxurious mansions, expensive cars of the civil servants and other individuals. There is a joke in Great Britain that a lost auntie bequeathed that money to those people, " Duncombe said.
He added that the money obtained as a result of corrupt activities do not benefit the civil society. "All the cases related to corruption need to be explained," Duncombe noted.
Dancombe further said collection of the taxes and budget expenditures were the two key spheres defining the anti-corruption measures.
"Increasing transparency, as well as intensifying accountability and coefficient of performance in these fields are of great importance. Cut in budget expenditures is the first priority," he noted.
Dancombe said reasonable budget along with the minimization of corruption and fraud was the main anti-corruption experience in the United Kingdom.
Official declarations on the incomes have earlier revealed the names of 19 millionaire MPs in the Armenian parliament. Political figures in the face of Gagik Tsarukyan, Samvel Aleksanyan, Manvel Grigoryan, Armine Nagdalyan, Avet Adonts and others are "creme de la creme" in the post-Soviet state.
The index of freedom from corruption in Armenia is 26.7 which is under the world average, according to the 2014 Index of Economic Freedom. It shows that bribery is deeply rooted in Armenian society and none of the adopted anti-corruption measures can tackle the growing corrupt.