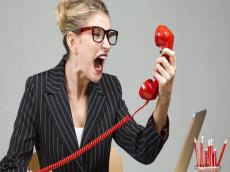 By Azernews
By Laman Ismayilova
"Surround yourself with only people who are going to lift you higher. Life is already filled with those who want to bring you down..." This one is perfect quote for all of those people out there who wants to finally break toxic ties to people and don't feel guilty.
At some point we all make stupid decisions, hurt the people we love, say things that are hard to take back. Nobody's perfect. However, this is not about manipulators.
Toxic individuals defy logic. They derive satisfaction from creating chaos which creates unnecessary complexity, strife, and, worst of all, stress.
Look closely. Toxic people may be family members or friends who  are just waste of your time. Let's unmask them!
Drama Queen!
Drama people are always trying to convince themselves, by trying to convince you, that they matter. Their life is boring and drama livens things up.
Some psychiatrists say that drama queen behavior is wired into the brain, due to a varying combo of genetics, trauma, or other environmental factors. This person may even have a clinical personality disorder. There is nothing you can do to change them. So, don't try!
Just set boundaries. Create some guardrails and don't let them step over them. When they act out, don't give them more attention.
The Victim
"Victims" are not so easy to recognize. At first, you will be sympathetic and sensitive to the problems. It's not all as easy as it sounds.  The victim grates on you with a poor-me attitude, and can't take responsibility for their actions.
People are always "against them". They portray themselves as unfortunates and they will make you into their therapist in a very short period of time. This type should be avoided at all cost! Otherwise, loss of energy, feelings of worthlessness and excessive guilt will follow you forever.
The Envious
You have enemies? Good. That means you've stood up for something, sometime in your life.(Winston Churchill) 
This type of toxic person feels satisfaction at the misfortunes or failures of others and deeply envies their success. Stop talking those who makes fun of your dreams.
These people reduce your potential, confidence with their negative comments about you.
Do not take things personally! This type of people make comments about everyone in a bad way, so you will be a topic of conversation for them.
The Gossiper
Gossip enjoys discussing other people's misfortunes. These types of people are insecure and use their tongue to distort information. They want to be accepted and recognized and doing so may just be the only way they can get the attention they want.
When you talk to them, your personality begins to change. You become ruder, crueler to others and, most importantly, also begin to get pleasure from discussing other people's misery.
You can avoid this only by setting limits and distancing yourself when necessary.
The "Lost Boy"
This person is a modern-day Peter Pan, people with the body of an adult but the mind of a child.
The 'Peter Pan Syndrome' affects people who do not want to grow up. They'll never take responsibility for themselves, which means they'll be a burden on you forever.
The Manipulator
Manipulators suck time and energy out of your life.  They use others as a tool. Manipulators always want something from you.
They know what you like, what makes you happy. So, they but the use this information to achieve personal goals. Why Do People Manipulate? There are many reasons for that. These types of people feeling powerful over others increases their own self-esteem or maybe they don't have the social skills to obtain what is wanted or needed by traditional means. 
Don't waste another minute dealing with a  toxic people! They are wired for negativity.