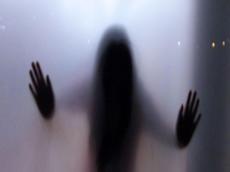 Female writers have often found the supernatural a way to challenge and condemn their role in society, explains Hephzibah Anderson.
As the nights draw in, there's nothing quite as satisfying as scaring yourself witless with a good old-fashioned ghost story. Nobody appreciated this better than MR James, who wrote spine-tinglers like Casting the Runes and Whistle and I'll Come to You specifically to be read aloud in the run-up to Christmas.
But James' classic tales also helped solidify another aspect of the form: its essential maleness. James, a bachelor don, was provost of King's College, Cambridge, where he stridently opposed the admission of female students. He eventually left for Eton, his first all-male alma mater. It's hardly surprising that women feature so infrequently in his stories.
When we think of supernatural yarns we think also of HP Lovecraft, Joseph Sheridan Le Fanu, Oliver Onions and others, all of them male. In recent months, a series of books by female authors have been published to challenge this. Gillian Flynn's novella, The Grownups, tells the story of a sham psychic, a troubled child, and a house that seems to be home to a malevolent spirit. Reading it is like having an icicle dropped down your back. Lorna Gibb's debut novel A Ghost's Story fictionalises the life of a Victorian séance staple, Katie King, and Catriona Ward's Rawblood tells a gothic tale of a cursed family.
In The Taxidermist's Daughter, meanwhile, Kate Mosse blends a ghost story with a historical mystery. Louise Welch and Audrey Niffenegger, both of whom have written their own spectral fiction, have now edited anthologies – the brilliant Ghost: 100 Stories to Read with the Lights On and Ghostly: A Collection of Ghost Stories – that are strong on female authors. And having long ago staked her claim to the genre with The Woman in Black, Susan Hill's collected ghost stories are now available, proving her to be the grande dame of ghouls.
The turn of the shrew
What's interesting is that this is really nothing new. According to some scholarly estimates, in the 19th Century, at the height of the form's popularity, women were contributing around 70% of ghost stories published in British and American magazines. The names of these authors – Amelia Edwards, Mary Elizabeth Braddon, Charlotte Riddell, Mary Louisa Molesworth – have largely faded into obscurity while others (think Edith Wharton and E Nesbit) are remembered for other works.
In stories by James and co, male protagonists commonly find their intellectual and scientific ideas challenged by supernatural phenomena. In stories by women, when something goes bump in the night, it's often the sound of the author butting her head against society's rigid definitions of her role.
It was in the 1970s that critics first began to appreciate how gender affected ghost stories, excavating subversive subtexts in stories that women wrote. One such classic is Charlotte Perkins Gilman's The Yellow Wallpaper (1892), whose nameless narrator, suffering from post-natal depression, is confined to bed rest under the care of her doctor husband and begins to lose her mind.
Gilman herself was diagnosed with neurasthenia (nerve weakness) in her twenties, and treated by Dr S Weir Mitchell, whose rest cure consisted of banishing the patient to bed for months at a time, allowing her only mild foods, and denying all mental, physical, and social activity. Creative pursuits such as writing, painting – even reading – were strictly prohibited. As Gilman declared, the "cure" itself nearly drove her insane.
In the story, our heroine is confined to an old nursery with ghastly wallpaper in whose pattern she's soon seeing strangled heads and unblinking "bulbous eyes". Eventually, a skulking female figure appears, seemingly trapped behind the bars of its design. Is it the narrator's own hidden self? When her husband enters to find her tearing down the wallpaper, she tells him "I've got out at last. And I've pulled off most of the paper so you can't put me back!"
Appreciated at the time for its horror, it was reappraised almost a century later as a condemnation of Victorian patriarchy. The doctor faints upon finding his wife stripping the walls, leaving her to "creep" over his inert body to freedom.
Again and again, stories by women can be found emphasising the psychological aspects of a character's torment. In Kerfol, a story by Edith Wharton, a woman is falsely accused of murdering her older husband. But what really killed him – could that reality be still worse? In the wake of the trial, she goes mad.
Restless spirits
Along with
their fears and anxieties, women use ghost stories to exorcise their re
sentments over societal restrictions. The ghost is the ultimate outsider – an absent presence, all-seeing and yet unable to partake of life in any meaningful way. As Welch notes, a significant number of the Victorian and Edwardian women authors featured in her anthology were active supporters of the women's suffrage movement, and it's not hard to see why the idea of a ghost would have resonated.
Of course, some women occupied more marginal roles than others. In the 19th Century, governesses and ladies' maids – employees who were neither of the serving class nor the served – were especially vulnerable and lonesome. Elizabeth Taylor's Poor Girl (1958) depicts the lot of one such woman, Florence, who's haunted by an apparition from the future, a flapper who embodies all her pent-up desire for passion. Whereas Florence is unassuming, dowdy, the ghost is fragrant, dressed in "a tunic which scarcely covered the knees, a hat like a helmet drawn over eyes intensely green and matching the long necklace of glass beads which swung on her flat bosom".
Spinsters are another group whose discontent is given voice by spooky goings-on. Forced to reply on the goodwill of male relatives, they were expected to embrace self-sacrifice and good works. Little wonder they were so prone to feeling haunted by lives that might have been. The Dissatisfied Soul of Annie Trumbull Slosson's 1908 story is Maria Bliven, a spinster described by her sister-in-law as being "the fittiest, restlessest, changeablest" person imaginable, always leaving before she can be thought to have outstayed her welcome. Little wonder that she can't settle in the afterlife either. And yet by continually effacing herself, hadn't she become a ghost even while alive?
Unleashed anger
Whatever women repress, ghost stories suggest, will eventually come back to haunt if not them, then those who colluded in keeping them downtrodden. Published the same year as Slosson's story, Mary Austin's The Readjustment conjures up the character of Emma Jossylin, a woman whose life's achievements amount to a "little low house", a "common" husband and a son who is crippled. She manages all this with a "hard, bright, surface competency" and yet, Austin observes, "Emma had always wanted things different, wanted them with a fury of intentness that implied offensiveness in things as they were". Three days after Emma dies, she's back.
These ghost women are often deeply sympathetic characters. What makes them terrifying is that death has enabled them to break free of social mores and fully unleash the anger that their living sisters must swallow. The ghosts become proto-feminist figures who – in death at least – cast off the traditional roles that society foists upon them, those of obedient wife, doting mother, dutiful daughter.
Some decades later, with feminist gains threatened by the rise of the 1950s domestic goddess, Shirley Jackson could be found mischievously railing against convention: "I am tired of writing dainty little biographical things that pretend that I am a trim little housewife in a Mother Hubbard stirring up appetising messes over a wood stove. I live in a dank old place with a ghost that stomps around in the attic room we've never gone into (I think it's walled up), and the first thing I did when we moved in was to make charms in black crayon on all the door sills and window ledges to keep out demons, and was successful in the main". (The words come from a newly published collection of literary odds and ends, Let Me Tell You, but her 1959 novel, The Haunting of Hill House, has been cited by Stephen King as one of the greatest horror novels of all time.)
In writing ghost stories, the authors were exorcising thoughts and concerns deemed unspeakable at the time. It's these women writers themselves who are the real restless spirits. When Wharton confessed that ghost stories made her so uneasy, she'd actually burnt books containing them, it was presumably with tongue firmly in cheek, yet there is often a thrillingly dangerous frisson to the ghost stories that she and her sister writers penned. As Gillian Beer so quotably notes, the form depicts "the insurrection not the resurrection" of the dead, and nowhere is this more true than in works by women. Given their lineage, you might want to double check that you've locked the back door before settling down with one of this season's phantom-filled yarns by the likes of Gillian Flynn or Susan Hill.