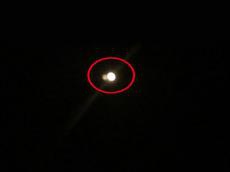 One of the
Day.Az
readers has sent an interesting video to the editorial office. According to him, he has recorded an UFO next to the Moon.
Author of the video claims that he saw an unknown flying object near the Moon on August 12, 2014. That's not a plane, satellite or lens reflection, that's UFO!
Video has been recorded in slow motion, destination - Baku, Azerbaijan.


Video: Kenan Muhammedinskiy