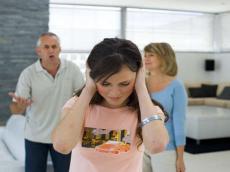 By Laman Sadigova
Elderly people have always blamed the younger generation for being less "decent" and more "different." It cannot be known whether they are right or not, but the truth is that every generation differs from the previous one, which is caused by many reasons.
What are those factors that distinguish the teens of 2015?
Young people remain the most dynamic force within any society, and might even determine the level of progress of a nation. But among today's rapid developments, the changes in the behavior or outlook of the youths should surprise no one. We are living in a digital century. Some conservative minded people might, of course, block the idea immediately, stating that morals are always in fashion and one would agree.
But teens always differ in being highly impulsive in their own way of conduct, which psychologists immediately explain as being due to the particular age of an individual. But there are too many features embracing them under one umbrella, which are mostly observed in their manner of speech. Young people, in particular teenagers, have their own jargons -- which are not always polite – and are sometimes unclear or unacceptable to adults.
"O tempora! O mores!" the old Latin saying says.
Their daily routines, indeed, affects teens, sometimes making them more nervous, but that is not a reason to cross the borders of rudeness. It would seem that combining all the stressful factors can explain rudeness, cruelty and lack of education of the younger generation but… No!
"It would be funny if it were not so sad ..." This phrase is quite easily applied to today's youth.
Judging from the discussions on social networks, Azerbaijani users, in particular, are very concerned by the fact that today's teens are more likely to use swear words. Obscene words used by the younger generation are no more than a habit, and when using them, they do not think about the adults nearby.
Many say that such a trend was not seen in the past, for example, 20 years ago when teens did not even think about speaking loud in front of adults. However, now we can see that their rudeness passes all lines.
There are many different opinions regarding this problem, including insufficient education of parents, aggressive TV programs, uncensored movies and one of the biggest – the Internet. In the virtual world there is no old age, no restrictions, no strict rules, it would seem, that gives the younger generation a feeling of "freedom," which in this case stands for an absence of ethical norms.
Thus, I decided to go a little further into that philosophy and identified several key issues that, in my opinion, are crucial in this discussion.
So the first hurdle and undefeated challenger is information. Now, a child from childhood is surrounded by massive information fields that somehow become a kind of pressure that pushes on the psychology and social development of a baby.
Brutal and noisy cartoons that parents show their children on Ipads ruin children's brains, making them aggressive and teaching them inappropriate things.
Television, radio and the press, however, gradually fade into the background, trading places with a more powerful opponent – the Internet.
By and large, the Internet can display everything and much of it is not always useful. And no matter how much the government of any country fights such things as pornography, the virtual world is full of it anyways, accessible for anyone, even children and teens. And if you look at the younger generation, you will see that they probably know more about "sadism" than about the details of the Great Patriotic War. Of course, the Internet has its advantages, but disadvantages are much more prevalent.
Obviously, there are a lot of talented young people who try to go further and do not give up, sitting in front of their computers and playing computer games.
The best way to teach the young generation to be more polite, educated and motivated is to show them a way to succeed and build their own futures.
Controlling children's time and properly allocating this time can be regarded as a way to handle the situation and tackle this important social issue.