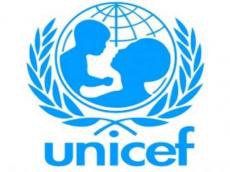 /AzerNews/



By Amina Nazarli
Young people from eight countries will meet at the conference titled "Connecting for Better Future" to exchange experiences on youth participation in decision making in Ganja on November 27.
Young leaders will be joined by high-level government officials, including Office of the President, media, district authorities and civil society representatives.
The meeting is co-organized by the Youth and Sports Ministry, Executive Committee of Ganja, International Eurasia Press Fund with the support of UNICEF to showcase the results of joint projects conducted in the framework of the 'Azerbaijani Youth Advocates Programme'.
Through this initiative young people were supported by the local executive committees to address the most salient youth issues in their districts.
The conference will be preceded by a two-day workshop in Baku - an orientation session on youth participation, volunteerism and mentoring for international participants from Kazakhstan, Kyrgyzstan, Tajikistan, Russia, Belarus, Ukraine, Uzbekistan and Moldova, as well as young leaders from Baku.
"Freedom for youth to participate in the development processes along with the enabling environment for them to voluntarily serve the society are direct indicators for the country to be on the way to the democratic prosperity," said Andro Shilakadze, UNICEF Azerbaijan Representative.
"UNICEF believes Azerbaijan is on the right path and we will continue to provide necessary assistance, so the Forums in Ganja indeed avails an important opportunity to share and learn from others," he added.
Ganja youth conference also commemorates a milestone -- 25 years of the Convention on the Rights of the Child, and is also part of the preparation efforts for the "Ganja European Youth Capital 2016".
UNICEF promotes the rights and wellbeing of every child, in everything we do. Together with its partners, the organization works in 190 countries and territories to translate that commitment into practical action, focusing special effort on reaching the most vulnerable and excluded children, to the benefit of all children, everywhere.