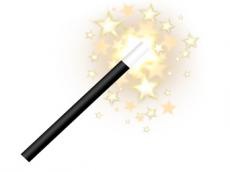 By AzerNews
Armenian Prime Minister Ovik Abramyan is still in search of a magic wand to resolve all complicated socio-economic problems in the country.
"The community should understand that the government has no magic wand to resolve the problems suddenly," Abramyan told local journalists while presenting the results of his 100 days tenure.
After his appointment to the high post, Abramyan acknowledged that the problems, which the country faces, cannot be resolved without a magic wand.
However, he believes that the nation should appraise the government's activities.
"The new government is doing everything possible to resolve the outstanding problems," he said. "There is no doubt that we need time and financial resources."
Abramyan sees some progress in the country despite a great number of problems. "The government spares no effort to quickly and accurately resolve the existing problems," he added.
However media reports Abramyan's first 100 days in office would be remembered as days without progress. As during these days, the government decided to increase the price of electricity tariffs (to be implemented from August 1) by 10 percent. The decision will further deteriorate the social situation in the country, where one third of the population is living in poverty. Furthermore, Armenia's small economy still has not seen any significant achievements since he took office in early April.
So, Armenia's population should wait for another 100 days. Maybe, Abramyan could create or find the magic wand which he badly needs to resolve the Armenians' pressing problems.