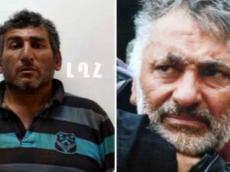 By AzerNews
The detention of the unarmed Azerbaijani citizens, who recently visited their native Kalbajar region under Armenia's occupation, turned into a very good opportunity for the Armenian authorities further to mislead its society.
Armenia occupied Kalbajar region of Azerbaijan in 1993. As a result of Armenian aggression 53,340 residents of the Kalbajar region became IDPs and refugees, and they were deprived of their rights of free movement in their own lands for more than 20 years. Now, the Armenian officials name the three Azerbaijani civilians who visited their relatives' grave in native Kalbajar region as the Azerbaijani diversionists.
Armenians doubt whether the Azerbaijani citizens taken hostage in the occupied territories of Kalbajar region are diversionists as Yerevan claims.
Three Azerbaijani civilians (reportedly Russian citizen Dilgam Ahmadov and Azerbaijani citizens Shahbaz Guliyev and Hasan Hasanov) were detained by Armenian forces reportedly on July 10.
Armenia violated the international legal norms by taking hostage the Azerbaijani civilians as they did not violate any border law between Armenia and Azerbaijan. They were on their own native land which has been under Armenia's occupation since 1993.
For over two decades, Azerbaijan and Armenia have been locked in conflict which emerged over Armenia's territorial claims against its South Caucasus neighbor. Since a war in the early 1990s, Armenian armed forces have occupied 20 percent of Azerbaijan's territory, including Nagorno-Karabakh and seven surrounding regions.
The Armenian society believes that authorities have exaggerated the activities of the arrested civilians by linking them to sabotage groups, the Armenian media reported.
The authorities' stance on the issue is in direct contradiction with Armenian nation's view about "Azerbaijan's sabotage groups', the Armenian media reported.
Yerevan is taking advantage of this contradiction because the main issue under discussion now is no longer weather the citizens passed the borders but are they members of sabotage groups or not, they reported.
Ordinary Armenians are suspicious about the state borders security. Their suspicions have been on the rise over the past months after Azerbaijan arrested three Armenian citizens who passed borders between the two sides. Baku later transferred the citizens to the Armenian side.
The society is now wondering how safe the borders are. Each moment, each Armenian resident may find themselves on the other side of the border. The same is true to Azerbaijani citizens, media report further noted.
The doubts lingering in the minds of Armenians confirm this fact that Yerevan wants to portray itself as a vigilant government by calling citizens of other side "diversionists."
Meanwhile, by such tactics, Yerevan intends to divert public attentions from pressing social problems in the country.