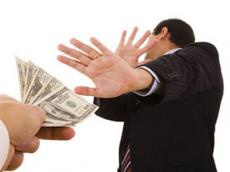 By AzerNews
"Investment-hungry" Armenia has decided to reject a foreign investment at an amount of $70 million.
The government is close to cancel an agreement on sale of Vorotan Hydro Cascade to the American Contour Global Company, the local media reported.
The move is quite surprising, as the post-Soviet country badly needs investment to improve its ill economy. This can also jeopardize Armenia's reliability in investment agreements and turn the country into fully unattractive state in terms of investment.
The Vorotan Hydro Cascade comprises three electric power plants. The government was the 100-percent shareholder of the Vorotan Hydroelectric Power Plant. The Armenian Public Services Regulatory Commission confirmed the deal to sell the Vorotan Hydro Cascade to the American company on November 27, 2013.
Under the agreement, the American company was to pay $120 million for the Vorotan Hydro Cascade and invest $70 million.
Local media is not very surprised over the government's decision as the country's energy security fully depends on Russia.
"The Vorotan Hydro Cascade is the sole entity in Armenia's energy system which a non-Russian company is expected to acquire," the media report said.
"The deal could has been completed by mid-April and the amount is still to be paid. Neither the American party nor the Armenian government have provided a thorough explanation for the problems."
The Armenian government's explanations on the deal with the American company have left the society in deep confusion.
"The contract with the American Contour Global company was signed, but it has not been sealed," the Vorotan Cascade HPP Company Finance Director Aram Melkumyan told journalists. He noted that the business deal is not yet completed and the talks continue.
Local media reported that the government's agreement on sale of the Vorotan Hydro Cascade to the American company runs contrary to the Armenian Law on National Water Plan, pursuant to which the water systems of national significance are not subject to privatization.
The developments over the Vorotan Hydro Cascade will shed light on many "dark" points, as the government's agreement with the American company seems to have had definite targets.
The fulfillment of the obligations is an important point of investment agreements. Armenia's disloyalty to its signature on the contract with the American company undoubtedly will force the American investors to think twice before to consider Armenia as a reliable investment destination.