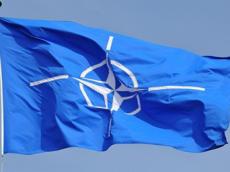 By AzerNews
Armenia's commitment to continue its cooperation with NATO was met with a surprise as the Russia-led Collective Security Treaty Organization (CSTO) has suspended any relations with the Northern Alliance.
As the CSTO reinforces its position towards NATO, its member state, Armenia, talks about its commitment to continue partnership with the North Atlantic Alliance.
Such a double game has annoyed the society, which considered the move as an inaccurate treatment of the CSTO.
"The government had to inform the public about changing of its policy," local media reports said, hinting at Foreign Minister Edvard Nalbandyan's recent statement at the NATO's headquarter in Brussels.
"Armenia is satisfied with its relations with NATO. The fourth cooperation plan between Armenia and NATO for 2014-2016 is ready and Armenia hopes for its affirmation," he said.
The Russia-led Collective Security Treaty Organization (CSTO) suspended its cooperation with NATO after the last confrontations over Ukraine.
Despite this decision, Armenia keeps talking about the continuation of cooperation with NATO.
The CSTO Foreign Ministers Council has recently recognized the need to suspend attempts to establish a dialogue with NATO.
Local media reported that Armenia has double standards in dealing with NATO.
"The fact that Armenia has not declared its changing course, can mean either that Yerevan is not serious about the CSTO, or Armenia's leadership does not consider it necessary to inform the public about these important changes," reports urged.
The CSTO's decision refers only to the NATO-CSTO format, the Armenian Foreign Ministry reported. The ministry did not report about how Foreign Minister Nalbandyan voted during the meeting of the CSTO Foreign Ministers Council.
Armenia seems unwilling to interrupt the cooperation with NATO, just not to jeopardize the bilateral relations in the fields of security, defense, and military.
The recent developments in Armenia's relations with NATO confirmed Yerevan's double game with NATO. Now it is a matter of time when Armenia will end this game. Yet Yerevan needs to outline its policy with regard to the Russia-led CSTO, as the country's foreign policy directions are defined by Russia.