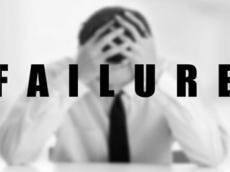 By AzerNews

Another effort by the Armenian government to achieve economic development has failed.
The government had hoped to develop the IT sector by building Techno Park in Gyumri, Armenia's second largest city.
The government proposed Gyumri Techno Park project in 2008, and planned to complete the construction of this giant $4.1 million site by the end of 2014.
Former PM Tigran Sargsyan was proud of his government's project to build Techno Park, which was intended to be a powerful information center in Armenia. He believed that Techno Park would give serious impetus to the development of the IT sphere.
He even said five laboratories were already active in the park and a number of international companies had already submitted requests for activity in the park.
"Our promise regarding the establishment of the Gyumri Techno Park and the programs for achieving progress in the field of IT is becoming a reality," he used to say constantly with great confidence.
But it turned out that Sargsyan's reality was just a figment of his imagination. The Gyumri Techno Park has seen no activity since the day of its establishment, and the new government is going to accept a decision to suspend its activity at its next meeting.
Meanwhile, the new government headed by Ovik Abramyan still hopes to attract investments in Armenia's economy.
Abramyan is trying to convince big businessmen to make investments, local media reported.
"The PM will have closed meetings with 100 big businessmen. He intends to ask, demand, and urge entrepreneurs to make investments ??and expand their businesses," local media reported.
Such meetings have been held before, but no significant results were achieved, the sources added.
A drop in all the macroeconomic indices promises no economic prosperity for Armenia, where every third citizen lives in poverty. Unprecedented slowdown in investments and failure of economic growth forecasts are other reasons weighting down upon Abramyan's government, which is face-to-face with financial hardships.