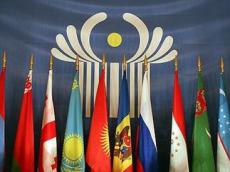 By AzerNews
Armenia's main macroeconomic indicators are lower than average compared to CIS countries.
The government ensured only a 3.5 percent economic growth in 2013 instead of the predicted six percent. With this indicator, Armenia's economy lags behind most of the CIS countries.
Turkmenistan (10.2 percent), Moldova (8.9 percent), Uzbekistan (8 percent), Tajikistan (7.4 percent), Kazakhstan (6 percent), and Azerbaijan (5.8 percent) surpassed Armenia in terms of economic growth in 2013, the National Statistics Service reported.
Only Russia (1.3 percent), Belarus (0.9 percent), Kyrgyzstan (0.5 percent), and Ukraine (0%) are behind Armenia, which means Armenia ranked 7th out of 11 CIS countries in terms of the GDP indicator in 2013.
Armenia's industry is also in an unpleasant situation, and a 4.1 percent reduction was registered in this sphere in the first two months of 2014.
The situation is no different in terms of inflation. Inflation was 5.6 percent in December 2013 compared to the same period in 2012, while it was 5.2 percent in Moldova, 4.8 percent in Kazakhstan, 4 percent in Kyrgyzstan, 3.7 percent in Tajikistan, 0.5 percent in Ukraine, and 6.5 and 16.5 percent in Russia and Belarus respectively.
Official economic indicators confirm the Armenian authorities' ineffective economic policy in recent years.
The current year does not promise any economic breakthrough for Armenia either. The newly-formed government has recently acknowledged that it will not be able to realize its economic predictions for 2014.
Armenia's state budget for 2014 estimates economic growth at 5.2 percent, but the government says economic growth will be lower this year due to definite risks.
The authorities blame the world and Russia's economy for their deteriorated economic situation, while international organizations are making worse economic forecasts for the country.
The International Monetary Fund (IMF) has reduced Armenia's economic growth forecast in 2014 by about half a percentage. Economic growth in Armenia will be 4.3 percent, the fund's recent "World Economic Outlook" report shows.
The IMF's report published in October 2013 predicted that economic growth in Armenia would be recorded at 4.8 percent in 2014.
Armenia will hardly be able to take top positions among CIS countries in terms of macroeconomic indicators in the coming years, because the country's economy is practically paralyzed.