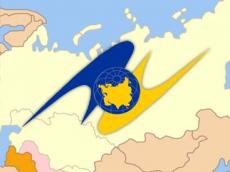 By AzerNews
The latest developments over Armenia's membership in the Russia-led Customs Union (CU) confirmed that the country's perspectives are deteriorating in this regard.
Yerevan decided to become a member of the CU on September 3, 2013. Armenia hoped that joining the CU would save its almost dead economy. To this end, it was seeking to complete all the procedures for joining the CU in 2014.
Armenia will sign an agreement on joining the CU on April 29, acting Economy Minister Vagram Avanesyan recently said.
He denied his statement afterwards, saying that the country may join the Russia-led Eurasian Economic Union (EEU) at once.
Azerbaijani expert in Economy Oqtay Haqverdiyev doubts Armenia will join the CU and the EEU.
"Joining these unions by Armenia contradict the principles of international norms, because Armenia has occupied Azerbaijan's internationally recognized territories," he told AzerNews. "Without resolving the Nagorno-Karabakh conflict, joining the CU and the EEU will hardly be possible."
Armenian political analytics also believe that Armenia has no prospect to join the CU as long as Azerbaijan does not give its consent.
They said Azerbaijan has good economic, political, and military relations with the CU members - Russia, Belarus, and Kazakhstan - so Azerbaijan's position on Armenia's entrance to the CU is extremely important.
They believe that when Azerbaijan does not give its consent, Armenia has an alternative way - to establish customs checkpoint on the border with the so-called 'Nagorno-Karabakh Republic', which is not feasible.
Armenia occupied over 20 percent of Azerbaijan's internationally recognized territory, including Nagorno-Karabakh and seven adjacent regions, after laying territorial claims against its South Caucasus neighbor that caused a brutal war in the early 1990s.
Azerbaijan and Armenia signed a ceasefire agreement in 1994. The co-chairs of the OSCE Minsk Group -Russia, France, and the U.S.- are currently holding peace negotiations.
Armenia has not yet implemented the U.N. Security Council's four resolutions on the liberation of the Nagorno-Karabakh and its surrounding regions.
Azerbaijan has officially voiced its protest against Armenia's joining the CU before Yerevan withdraws its armed forces from Azerbaijan's occupied territories, thus restoring Azerbaijan's territorial integrity.
Armenian experts believe the authorities' statements on joining the CU is a bluff all the way through.
"The authorities are just trying to disguise their powerlessness," they noted.
Dr. Haqverdiyev said Armenia's possible entrance into economic unions cannot be easy. "It is questionable. With what borders does Armenia intend to become a CU member? Armenia's membership in these economic unions can only be pro forma," he noted.
Haqverdiyev added that the issue of borders is not very important for membership at the Eurasian Economic Union, so Armenia intends to join this union at once.