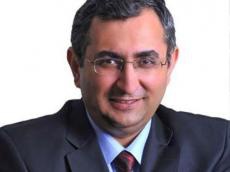 By AzerNews
The Armenian authorities have again failed in their efforts to tarnish Turkey's image by selling the second so-called "Armenian genocide" to the world community.
The Armenian authorities continue to blame Turkey for "Armenian massacre" in Syria's Kesab town. This comes as the town's Mayor Vazgen Chaparyan has rejected as baseless any reports on "massacre" in the region.
"Armenia's groundless claims cannot be accepted as they are absolutely false," Head of the Center for International Strategy and Security Studies, Turkish expert Dr. Mehmet Seyfettin Erol told AzerNews.
"Armenia's aim is just to present Turkey - a country which has repeatedly suffered from terror attacks - as a supporter of terrorists," he said. "Armenia intends to tarnish Turkey's international image," he added.
The Armenian authorities claim that Armenians in Kesab were allegedly forced to migrate a century after the so- called "Armenian genocide", a claim which has not been historically proved.
Armenia and the Armenian lobby groups claim that the predecessor of modern Turkey, the Ottoman Empire allegedly carried out "genocide" against the Armenians living in Anadolu in 1915.
Erol believes that Armenian authorities' efforts are part of the psychological war against Turkey.
"Yerevan intends to strengthen its positions on the eve of 100th anniversary of so-called "Armenian genocide" and to garner international community's support," he said.
He added that Armenia also aims to depict Turkey as a supporter of war in Syria and to limit Ankara's initiation in the war-torn country.