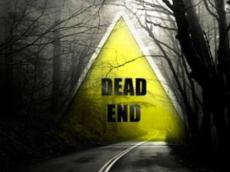 By AzerNews
The Armenian economy has reached a deadlock and the government has admitted that it was weak in fighting against monopolies.
"The government could not provide for economic rivalry," Armenian Prime Minister Tigran Sargsyan said in the National Competitiveness Fund's report on March 4.
He said the government's mission can be considered as failure unless the country achieves significant positive shift in this direction.
The government also admitted its weakness in fighting against oligarchs and monopolists.
Armenia's small economy suffers seriously from monopoly, so that monopolies and oligopolies hold about 60-percent share in the Armenian market, according to the World Bank's report on "Republic of Armenia: Accumulation, Competition, Cooperation" published in November 2013.
Sargsyan has voiced concern about the dangerous situation in the country, when market-dominant entities exert control over several areas.
Furthermore, Armenia's foreign national debt continues to grow up. The debt increased by 4.4 percent to $3.9 billion in 2013.
The National Statistics Service reported that the debt growing up $5.6 million was $3,909 billion in January 2014.
The Armenian government seems to face new unemployment problems, as the number of jobless people is expected to increase due to revised Russian law on migrants.
The law specifies that citizens of some former Soviet republics, including Armenia, have the right to stay in the territory of the Russian Federation without registration for only 90 days within every 180 days. This means that citizens of Armenia cannot continuously live in Russia for more than six months.
Some 220,000 Armenian citizens are on verge of losing their jobs in Russia. Local demographers believe that the issue will increase the number of unemployed people in Armenia. They said 10 percent of Armenian people have left the country over the last 10 years.
Recent researches also testified for the rough economic situation in Armenia.
The recent reports of local research centres to identify major restrictions hindering a stable and long-term growth in the country alarmed about a "shadow economy". "Main restrictions are low human resources, imperfect competitive environment, and the shadow economy," the reports said.
So, March promises to be hot in Armenia whose economy has reached a deadlock. Armenian society bored of tough economic situation now is impatient for predicted changes in the government after such shameful statements. They expect resignation of PM Sargsyan, who was unable to make any success in economy.