Your Corner" is exactly what you think it is - your stories, pictures, art, and pretty much everything else you can share with the rest.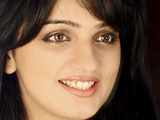 One of our female readers, a citizen of Pakistan, Zainab Hassan Naqvi, sent us an interesting story of her arrival in Azerbaijan, in Baku. According to her, she is set to say here for another 3 years. Well, being a very warm-welcoming country, we of course welcome her as well. Below is her story.
The "AN" Factor
Azerbaijan, where is that country? We could have planned to visit London, U.S., France, Australia, like many other Pakistanis, but why Azerbaijan? Google Earth is the blessing for all of us to get our facts clear and visit the full region without even leaving the country. My husband showed me Baku, the city of Winds, through the satellite. I was also thinking about the so-called "AN" factor, maybe its media's fault, that most countries, who's name end with AN, such as Afghanistan, Iran, Sudan, Azerbaijan, Turkmenistan are associated with being poor, danger, and other negativities. Fortunately, in case with Azerbaijan, it was different…
"From kind sun to angry winds"
The City of Winds welcomed us with a cool breeze, just as we arrived at the Baku Airport. Coming from Pakistan, a land of sun, where its hard to breathe without fans and air conditioners, Baku met us with such terrible, yet beautiful wind, that we've had some problems verbalizing. However, a very nice guy picked us up from the airport, and we were on our way to the destination point. During the trip from the airport, I fell deep into my thoughts, for too long I guess, since I had to wake myself up when we reached the hotel. The more I thought of living in Baku, the more depressed I felt. But, I admit, this exotic country changed my way of thinking. Everything I've heard, suggested that I arrived here with a reason, and good sense. We got a beautiful apartment at the hill, with just 5 minutes of walk to the seaside, which is quite unforeseen for me. So, now, I've got only one thing left, and that is to find a good job. I started hiring everyone I knew to help me out, so I wouldn't stay unemployed.
The language, the food, the love for life...
For a country of a 9 million population, its no coincidence, that most people know very little about Azerbaijan, aside from what they read in textbook blurbs in Russian, the conflict with Armenia over Nagorno-Karabakh, and the independence. The Caspian Sea makes the country a more versatile destination than any other place in the world. Sometimes I wonder, why we people, want to possess everything God has blessed us with, want to hide it or want to make money out of it , though God has blessed it to all humans, not to a specific culture, or country. Azerbaijan is a muslim state, with about 85% of muslims living here.
When I thought of my own country, the Islamic Republic of Pakistan, I experienced an ugly vision of media, projecting us as terrorists. In Azerbaijan I felt the people were very helping and peace loving. I've yet to see Azerbaijanis to be fighting over a minor issue. Somehow, I relate Azerbaijan to Pakistan in many ways – culture, family values, and even the language! While learning the Azeri language, I found many words are similar to Urdu, as both languages derive from the same source. I am also loving Azeri food, which is surprisingly less spicy compared to Pakistan, the country of spices! What's to add, I love it here, and looking forward for my three years of living in Azerbaijan!
Written by: Zainab Hassan Naqvi
Don't forget that you also have an opportunity to share something of your own with us, and the rest of the readers. Whether it's an interesting episode of your everyday life, some sort of art, glamorous photos, videos, bizarre – weird – breaking news, interesting interviews, your own written science fiction tale, a sad love story or even a poem – share with the rest & let yourself be known.
Editorial board reserves the right to publish your sent material, or skip it, based on our policies. When sending your material, please choose one of the following:
real life stories
,
own written story (fiction)
,
photo-video
,
other
. Also, please provide the full name we should credit the material for, and a short description of the material itself.
All of the materials are to be sent here:
[email protected]
Send them out, "Your Corner" is waiting!


/Today.Az/