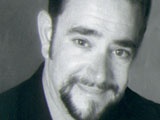 Recently, I read an opinion piece in a US newspaper entitled "Azerbaijan's quest to be free" written by Ali Karimili, Chairman of the Popular Front Party of Azerbaijan. I was under the impression that to be published as an op-ed writer, one needs to possess an expertise on the subject about which he/she is writing and I had never heard of him or his party. My future as an expert in nanotechnology seems promising.
The writer seems to want to portray a nation I know well, Azerbaijan, as an authoritarian hell-hole with a Stalinesque leader in Azerbaijani President Ilham Aliyev. Although I have never personally met President Aliyev, I do know his political, diplomatic and economic record and that of his nation rather well.
I have traveled to Azerbaijan many times and found a progressive, cosmopolitan, open, secular and Western-oriented society. In fact, Azerbaijan is a charming mix of Eastern and Western societies that even makes for an ideal vacation destination. In Azerbaijan, women rarely cover their heads while they stroll down the wide boulevards of the cities of Baku, Sumgait, Tovuz and Ganga together with their husbands or boyfriends with no fear of, well, anything. Citizens of Azerbaijan enjoy the new infrastructure of this post-Soviet Azerbaijan and the jobs, wages and comforts they afford. It is none other than President Ilham Aliyev, whom the writer attacks, who has spearheaded the many infrastructure projects in Azerbaijan from social services to industrial agriculture to modern highways and roads to petrochemicals to energy production...all providing the prosperity deserving of a nation as progressive as Azerbaijan.
Indeed, it is Azerbaijan that is home to the first parliamentary democracy in the Muslim world. It is Azerbaijan that granted all people the right to vote regardless of race, ethnicity, gender or religion, even ahead of the US. The first opera in the Muslim world was composed in Azerbaijan. Azerbaijan, long a Soviet Republic, emerged from the tumult and rancor of the fall of the Soviet Union to immediately reach out to the United States, Europe, the West and even the State of Israel with open arms. It is important to note that Azerbaijan is a majority-Muslim nation. I think that anyone would construe this, at least, as an interesting turn of events.
Indeed, I found fellow Jews, members of parliament no less, who boast of their families living in Azerbaijan for 2,500 years free of persecution or strife. My fellow Jews accurately consider themselves an integral part of Azerbaijani society and leadership. Further, they would be the first to turn their heads and wonder what the writer was even talking about.
In his op-ed, the writer makes several valid points, however. Yes, most Americans know Azerbaijan for its oil and natural gas production, perhaps even from the James Bond movie filmed there. Further, Azerbaijan needs to diversify its economy away from its main source of revenue, energy production. However, this is where the writer and I part ways.
I wonder if the writer has seen the state of the art institutes of science, the roads, buildings, parks, farms, vineyards, etc. that I have seen throughout Azerbaijan. I wonder if the writer saw the certified results of Azerbaijan's recent elections. They clearly showed strong support amongst the populace for President Ilham Aliyev, his performance as President and his policies, in contrast to election losses by the opposition.
I very much wonder if the writer has met the many members of parliament with whom I have become well acquainted. A rubber stamp parliament they are not. President Aliyev's life would certainly be much simpler if they were.
The reality is that under the leadership of the Aliyev Administration, Azerbaijan has seen continued domestic and international stability, record economic growth, an unprecedented diversification of the nation's economy into the realms of nano, information, and communication technologies, agriculture, finance and infrastructure, among others. Also under the Aliyev Administration, Azerbaijan is increasingly integrated into the Euro-Atlantic community as an active member of the Organization for Security and Cooperation in Europe and the Council of Europe, etc., while maintaining the nation's closest relationships with the US, Israel and Europe.
The author has been in politics for almost two decades in Azerbaijan and has yet to produce new ideas appealing to the electorate. Perhaps, instead of writing op-eds for U.S. papers and making attacks on successful and popularly backed leaders, he should be helping Azerbaijan's fractured and divided opposition to articulate new ideas, which would appeal to the voters come elections in October. A diversity of ideas, in terms of religion, ethnicity and gender as is the case in Azerbaijan is a good thing.
Jason Katz is the principal of the Tool Shed Group, a consultancy that advises foreign governments and NGO's, including the government of the Republic of Azerbaijan. He is also the former head of Public Affairs for the American Jewish Committee.