The European Bank for Reconstruction and Development is supporting the expansion of Azerbaijan's Nikoil Bank with a $2 million loan and up to $1 million under the EBRD Trade Facilitation Programme (TFP).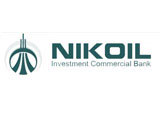 The EBRD Office in Baku told APA that the loan will promote the diversification of Nikoil Bank's customer base by intensifying its activities in the micro, small and medium-sized enterprise sectors. The trade finance funds will help finance the development of related services.
Nikoil Bank will use the funds for lending to micro, small and medium-sized enterprises and thus facilitate their access to finance. Nikoil Bank has identified the diversification of its loan portfolio and the expansion of its retail products and services as a top priority. Both will strengthen competition in Azerbaijan's banking sector.
The loan comes under the $80 million Multi-Bank Framework for Azerbaijan which aims to assist local banks in the diversification of their funding base, support their asset growth and stimulate lending to micro, small and medium-sized enterprises. The framework receives financial support for technical assistance from the EU Tacis programme.
A large increase in oil production and exports helped Azerbaijan achieve an exceptional growth rate of 36 per cent last year. At the same time high revenues have provided the country with financial means to support the diversification of the economy to lessen the country's dependence on natural resources and to lay the foundations for sustainable growth. Successful micro, small and medium-sized enterprises are seen as crucial to the development of a stable and healthily growing economy.
The EBRD, owned by 61 countries and two intergovernmental institutions, aims to foster the transition from centrally planned to market economies from central Europe to central Asia. APA