70 million dollars allocated to "Excelsior Hotel" that will start activating in May.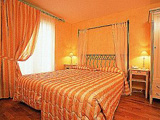 This was stated to APA by the chief of Administrative Staff of "AtaTourism" Emre Esen.
According to Emre Esen, this hotel being one of the important projects of "AtaTourism" will meet high standards. Hotel will consist of 61 rooms.
"AtaTourism" also plans to build hotels in the regions of Azerbaijan.
Besides it, the company having works on the establishment of "Hotel School" in Baku and will allocate $10 million to this project.