Baku will host on February 24-25 medical training of UEFA organized by Association of Football Federation of Azerbaijan (AFFA).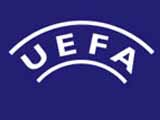 International training under the auspices of the member of Medical Committee of UEFA Mehmet Binnat will be attended by doctors from Serbia, Kazakhstan, Georgia and other countries, doctor of football clubs taking part in Azerbaijan Football Championship, as well as representatives of medical personnel of different sports federations, functioning in Azerbaijan.
The training will be dedicated mostly to the curing by different modern methods the injuries, as well as issues of reanimation, rehabilitation, MRI in football and other issues as well.
/
Trend News
/